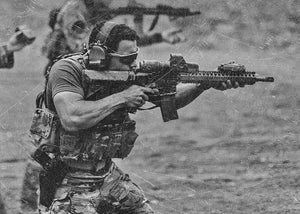 Consulting
Special Projects
Medical Support
Remote Areas
Combat ZONES
Natural Disaster Events
Personnel Recovery
Search and Rescue
Extrication
Training
Instructors
Mentoring
Planning
Full-Mission Profile Scenarios
FEATURE FILM/TV
We Provide Script consultation, Military Advisors, Stunts, Writers, Aerial, Water, and Rescue Safety Coordinators.
We work seamlessly with multiple key people and departments including directors, producers, actors, wardrobe, Props, armorers, and others requesting a more accurate military or "government" perspective.
Philanthropy
Forging partnerships with likeminded businesses, organizations, and 501(c)(3) Non-profits.
Providing jobs and contracts for vets.
Past Productions
Extraction 2 (Filming)
Jack Ryan, Season 3 (Post Production)
Venom (2018)
Barry (HBO TV Series, 2018)
Dunkirk (2017)
the Dark Knight Rises (2012)
Inception (2010)
Terminator Salvation (2009)
We Were Soldiers (2002)
past key Engagements
Harvard
the Wharton School
NASA
SpaceX
high net worth Individuals
Warner Brothers
Sony
US Special Operations Command
other government agencies
We Pursue Excellence WITH SERVICE BEFORE SELF
Brigands Co. was founded as an outlet for a continued pursuit of EXCELLENCE, and a way to use our experience across a range of industries. We're united not only in our shared history, but our desire to contribute to society through the idea of service before self.